What is porcelain filling?
They are also called inlay and onlays. Especially for the teeth with huge material loss, they are preferred to have a longer life of restoration. It is the type of filling in which aesthetically best results are obtained.
What are the advantages of porcelain fillings?
They are not made in the oral cavity like other fillings. As a whole, they are more precise because they are produced under laboratory conditions. It has a longer life compared to other aesthetic filling materials and systems. Its surface is highly polished and that's why it does not allow bacteria to adhere, so they are hygienic.
What are the disadvantages of porcelain fillings?
Porcelain fillings are relatively expensive because they are produced by precise laboratory methods. Due to the production of restorations, they may require a second session for bonding.
How are porcelain fillings made?
After cleaning the caries and preparing the tooth, the dentist will take an impression from the tooth with silicone or a digital scanner. The model is obtained from these impressions in the laboratory and restoration which is designed with 3D digital systems are adapted to this model. This restoration (inlay / onlay) fits into the cavity of the prepared tooth. Finally, the dentist bonds this restoration to the tooth with a light-curing resin-based adhesive cements.
Ask the dentist
Ask your questions to Prosthodontist Dr. Melih Şengül about Porcelain Fillings and general dental treatments via the form below: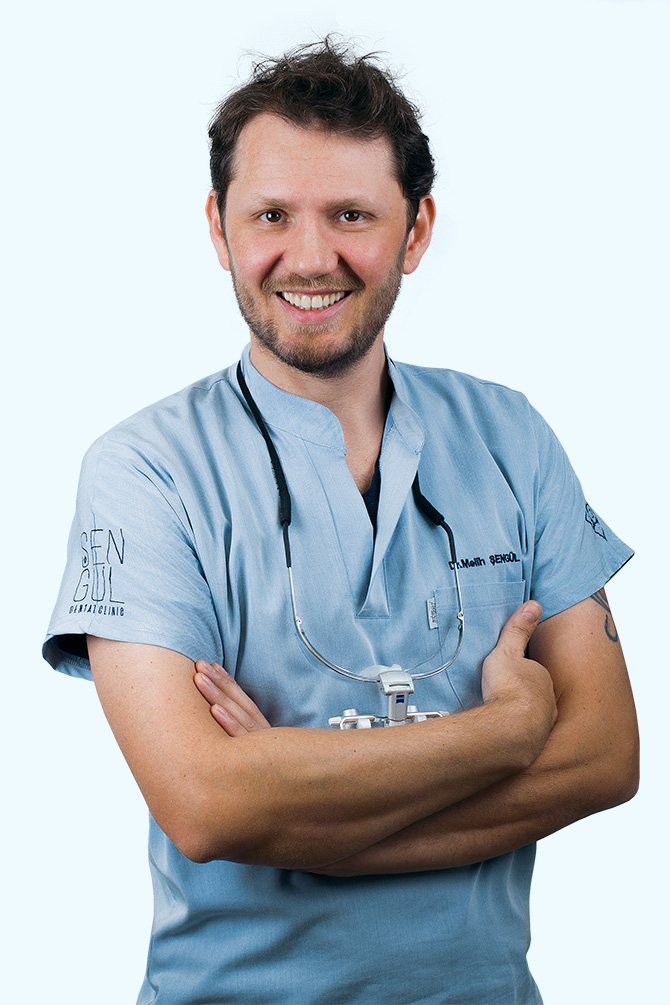 Make an appointment
You can make an appointment by calling 0 (216) 355 36 57 or clicking the button below.