Methods for treating a tooth decay have been studied to fill the formed cavity on the tooth by removing the decay. Amalgam fillings have been the most successful treatment in this regard in the history of dentistry. However, amalgam has been completely abandoned in today's modern dentistry, especially due to speculation about its mercury and its aesthetic insufficiency.
Today, light-cured composite materials are used for aesthetic and long-lasting use of the lost tooth tissue.
Do aesthetic fillings fall off?
The old amalgam fillings used to harden in the cavity by themselves. They did not use to be bonded to the tooth; it would hold on mechanically. Composite fillings chemically and physically adhere to the tooth tissue and do not fall when done correctly.
How long is the life-time of aesthetic fillings?
The lifetime of the filling is directly related to its size and location. For this reason, they are maintained at 6-month routine checks. When they do not have marginal integrity anymore due to wear over the years, they should be renewed to prevent new caries formation.
Ask the dentist
Ask your questions to Prosthodontist Dr. Melih Şengül about Aesthetic Fillings and general dental treatments via the form below: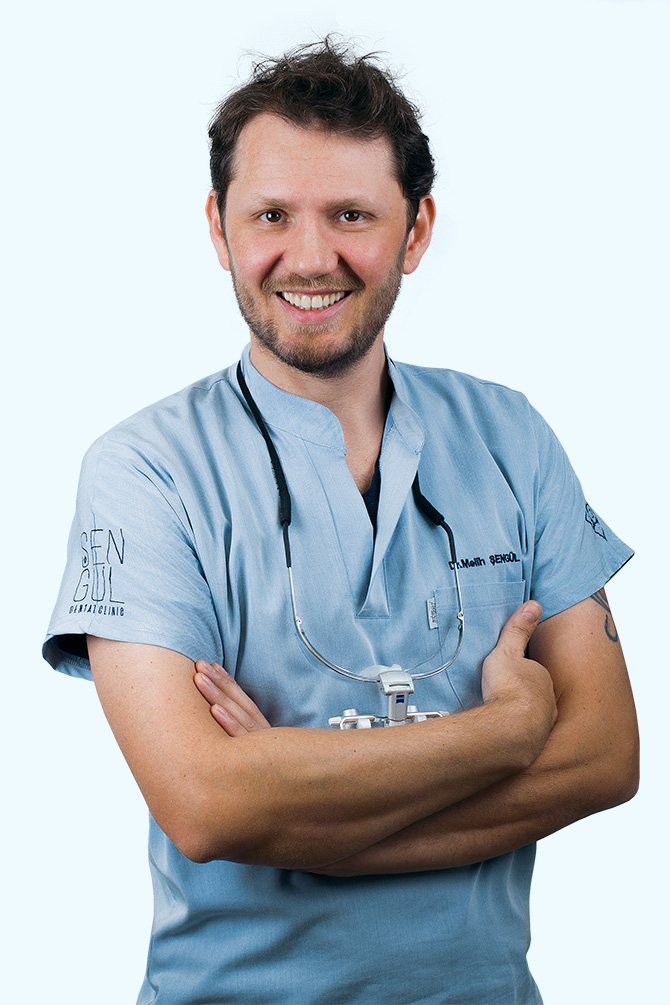 Make an appointment
You can make an appointment by calling 0 (216) 355 36 57 or clicking the button below.